In order to allow children to have a sweet sleep, our first goal is not to make children fall asleep, but to keep them quiet on their bed or in their room in a certain time, and that is pretty easier. Be sure that children will fall asleep peacefully on their own when the time of sleep comes.
Preparation is important! The success of putting them in bed is highly dependent on the preceding process. They should have a reasonable time to go to bed, taking into account the time of the child's nap, the time of waking up, the time he/she passed with you.
To teach children to be separated from you, you should give them one last kiss and say in a steady and calm manner "Have sweetdreams, see you in the morning". And do not enter again unless it's something really urgent.
If they see notice you, you will say again in a firm voice "We all need to sleep to feel good the other day."
If one of you has to return to the room, the father is often more effective. He can say, for example, "It's the last time I've come, sweety, do not call me again. Mom is resting, you will see her tomorrow."
When you have said it is the last time, do not return, otherwise it the last time won't come.
Resist the desire to lie down next to the child until falling asleep. Doing this way youdeprive your child of being autonomous, and believe me, you risk making his or herdifficulty to fall asleep even more possible. You do not have to be a child's fav toy at this very moment, it's the time of sleep.
Satisfy all the child's wishes beforehand (water, etc.) to have nothing more to ask for. Be very tender during the preparation of sleep, but then more steady, brief and a little distant. If the child understands that he/she has no hope of making you go and come a hundred times, he/she will stop trying.
If you repeat from a distance every time when he/she cries "Yes here I am, everything is ok, darling", the child will get tired of monotony.
You should not let the child know that he or she handles the situation. Beyond the satisfaction your child will feel at this moment, in general, in this way you create great insecurity.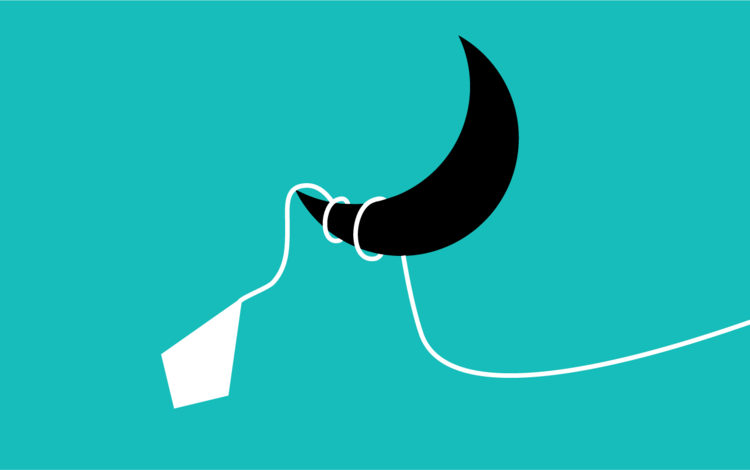 The behaviors you should avoid:
Compensate his/her estimations by letting do something again or constantly satisfying some of many requirements.
Be angry. The more calm and decisive you may stay, the faster and the better will be the result. This way the child stops instantlyto ask.
Change tactics every night if the childrefuses to go to sleep.
Make the child sleep quickly as if you want to get rid of him/her.
Forget to congratulate your child whengoing to sleep properly or when making progress.
Put the child to your bed or let him/her fall asleep on the living room couch.
How to react when wake-ups happen often:
First make sure there are no health problems that worry or irritate the child.
Relieve the child speaking in a low voice, with your hand resting on his/her back, without taking out of the bed. Do not turn on another light, keep the same conditions so that the child to understand that it is night and sleep.
Give him/her a favorite item if the child hasit and keeps it in the nights.
Avoid anything that might interest the childand make him/her wake up.
Do not be late in the room for more than 5 to 10 minutes.
Good success in your efforts!